QUIRKY FEATURES
Yardarm offers Beautiful Design & Evocative Sound with lots of small, hidden features
Colourful Graphics

A gently rocking boat on a calm blue ocean, with clouds floating by and interactive bubble machines - plus a hidden pirate ship! Aaaaaaar...                                                    

Evocative Sound

Creaking ropes, waves slapping against the hull and the ring of the ship's bell will transport you to sea. But listen out for pirates - there's no telling what mood they might be in...

Words of Wisdom

You may be offered a few words of wisdom when you set the timer on your Yardarm. When is it too early for a snifter but too late for an opener?...Yardarm knows.                                                    

Language & Learning

How do you say "Cheers" in 20 languages? What's a good drinking toast to send to your friends? What did Benjamin Franklin say about patience? Yardarm will tell you.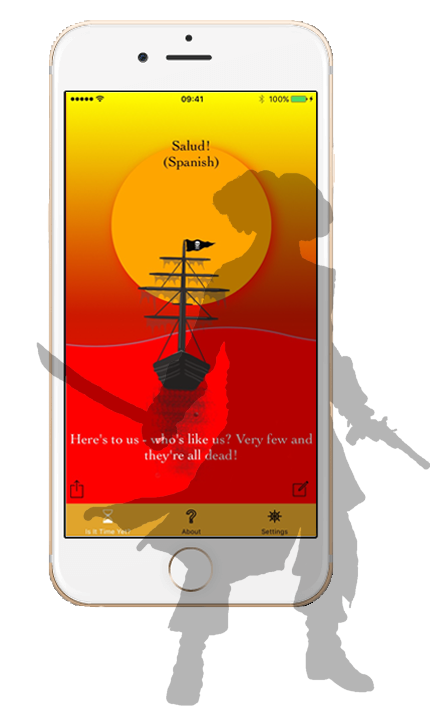 Testimonials
Yardarm has received some fabulous reviews:

William Bligh
Lieutenant
Bountiful. If I'd had Yardarm, I wouldn't have forgotten the rum ration and those devils might never have mutinied.

Horatio Nelson
Admiral
If my crew had Yardarm to keep them disciplined, they might not have sucked me dry...

Edward Teach
Blackbeard
HAAAAAaaaard to imagine how we ever managed without it, frankly.